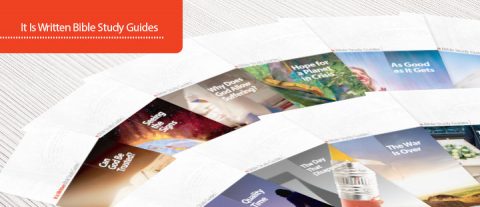 Are you looking for answers to life's questions? Do you want to know what the Bible says about a certain subject or issue?
Discover truth about Bible prophecy, God's love for the world, what happens when we die, Heaven and Hell, Earth's last days, and more with free Bible studies hand-delivered by someone from your community! The easy-to-understand It Is Written lessons will guide you step by step into a deeper understanding of the Bible and God's amazing plan for you. Simply contact us to request your free Bible studies!
Prefer to browse online? Here are some resources that will help in your life journey.